Now that I (finally) have my results from AncestryDNA, it's interesting to compare them to my FTDNA Population Finder results. I'm also adding my siblings' Population Finder results (based on uploaded data from 23andMe, in their case).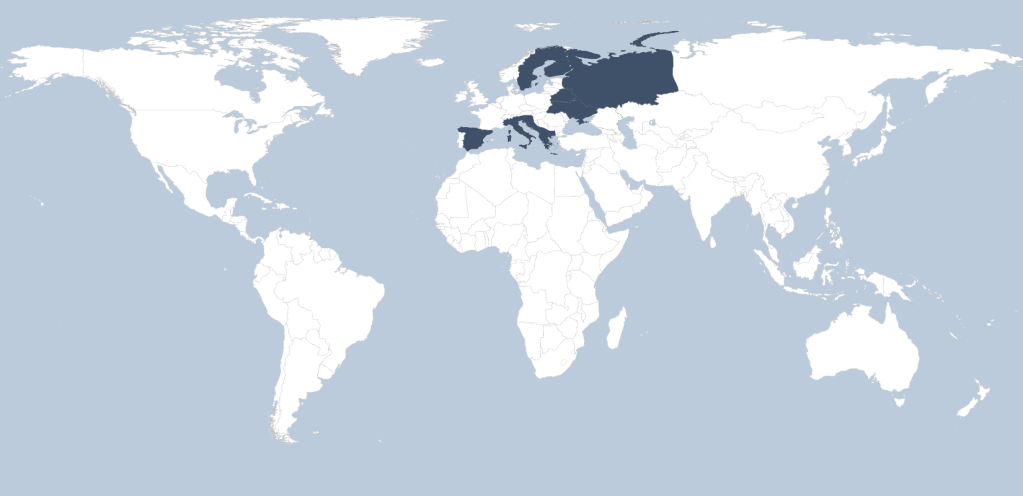 Now here are my siblings' Population Finder maps: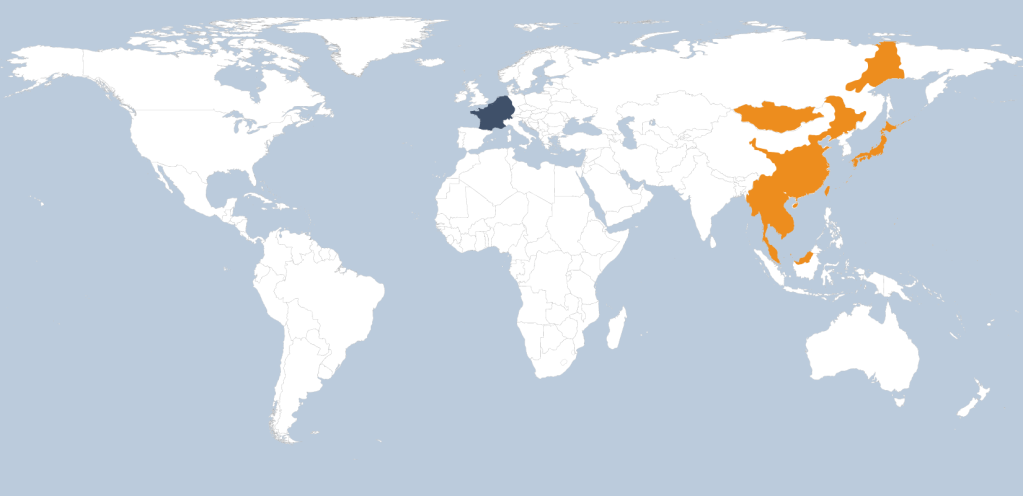 We're full siblings, but look how different the maps are! My brother's map includes Spain, France, and Germany -- which fits our known ancestry, except that it leaves out Great Britain. My siblings and I are about 1/4 British (mainly Scots-Irish). We're also about half German, and an eighth Menorcan Spanish. The remaining eighth is a jumble that includes French, Swiss, Alsatian, Dutch, and Choctaw [or possibly, Chitimacha]. However, my brother's map -- like mine -- also includes Finland and western Russia, where we have no known ancestry for at least three hundred years (probably longer).
My sister's map includes France and Germany, though not Spain, and it skips over Finland/Russia and picks up the Far East. I can only imagine that our small amount of Native American ancestry, while not detected as such, has the effect of "pulling" our ancestry maps to the east of where they actually belong. This may be because it's both more distant and more blended. (Our know Native American ancestor is several generations removed from us, but also is our ancestor by more than one path.)
Interestingly, the main visual difference between my AncestryDNA map and my own Population Finder map is that the former does not include Spain or Italy. It's also more tenative, in that it allows for "7% uncertain". It isn't shown on the Population Finder map, of course, but my Population Finder results are given as "100% European" with a margin of error of only "±0.01%" (which seems vaguely arrogant to me).
Also note that Germany -- which on paper represents half my ancestry -- is included on both my siblings' Population Finder maps, but not mine.
[And before anyone asks, yes, it is quite clear from our 23andMe results that my brother, sister, and I are indeed full siblings.]